Our operations, inventory and capacity management simulator is ideal for you to put your students' knowledge into practice in a realistic and controlled environment.
Students will have to obtain the highest profitability through intelligent management of inventories and production capacity.
Do you want to know how?
What is Sodapop Game?
In Sodapop Game, students will manage a soft drink bottling factory, making different decisions about raw materials, machine usage, acceptance or rejection of contracts, direct customers, administration, inventory and production capacity. Your goal will be to maximise profitability through intelligent management of inventory and production capacity.

Their goal will be to maximise profitability through intelligent management of inventory and production capacity.

The teams will compete indirectly, as they will all face the same playing conditions but there will be no interference between them.
Recommended for the following courses:
• Operations Management
• Optimisation
• Supply Chain Management
• Operations or Logistics Research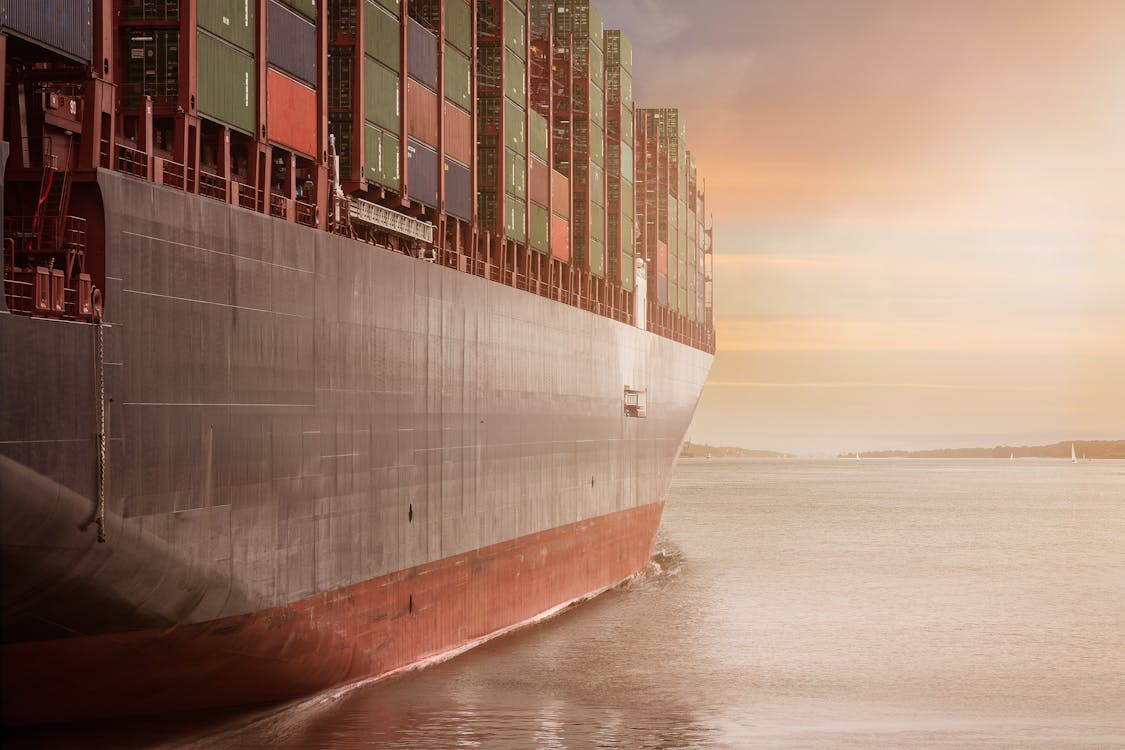 At the end of the simulation, the debrifing, will be displayed, which provides an instant evaluation for both teachers and students of the results of each player's performance. The final total money and money earned per day, the material units and the final product stock can be displayed.

The teacher and students can download the data in an excel file to work with it later.
You will also have access to the platform's evaluative tests that will allow you to complement the student's evaluation with theoretical questions, such as true and false, multiple choice, etc.
We have created a perfect quiz to use after the live session. You can create your own, just let us know the questions you would like to ask.
Try our demo and visualise the experience
Discover what the Sodapop Game looks like and how it will help you in your classroom.
I want to try the demo
---
"The SodaPop simulation is excellent. It can be used for a wide range of learning objectives in Operations courses at different levels. In my case, I use it in an MBA course and the students like it very much, they enjoy playing and applying concepts that in the classroom may be difficult to put into practice. I definitely recommend it."
Esteban Koberg
Universidad Adolfo Ibáñez, Chile.
"The use of simulators, specifically the SodaPop Game, has allowed me to put into practice many of the concepts discussed in this area. It is a tool that contributes significantly to learning and also helps to improve the dynamics of synchronous sessions."
Juan Esteban Escalante
Universidad EAFIT
"It has been great using the SodaPop Game in the Operations class this year. Thank you so much for making it a great experience."
Sezer Ülkü
Georgetown University
"I had much fun using the SodaPop game from GameLab Education; but more importantly, my students are having a blast while they apply what we are learning in class. The game combines forecasting, capacity management and inventory management in a single exercise. The game interface is very well done. I have students do a 10-minute SodaPop assignment at home before class to familiarize themselves with the game. We then play the game in class for about an hour as a competition. Student engagement is maximum. I recommend it."
François Giraud-Carrier
Weber State University
---
Discover the game
---
What do we excel in?
Features
✅ Easy to set up in less than five minutes
✅ Quick to implement
✅ User-friendly interface
✅ Instant debriefing evaluation
✅ Possibility to set different parameters before playing, such as game duration,
days, production costs, profit from the sale, among others.
---
Read the paper about
our most used simulator!
The Professor Hossein Rikhtehgar Berenji conducted a study on our Sodapop Game: "Game-based Pedagogy In Operations Management: Impact Of Playing A Simulation Game And Providing Feedback On Students' Knowledge"
Find it here
"We use Revised Bloom's Taxonomy framework to measure students' knowledge of Operations Management using Soda Pop Game. Further, we investigate the impact of providing formative feedback (general and detailed feedback) as instructional support on students' performance.
Our findings extend the understanding of learning, which results from participation in simulation games and designing game-based pedagogy."
---
Do you want to have a more complete experience?
Winegame
Try our new simulator!
It is ideal for visualising the consequences of the whiplash effect in supply chains.
Read more
Check our prices
Live session + homework mode
Access to the instructor's platform (with user manuals)
Teaching notes and didactic presentations
Customisable scenarios: game duration, raw materials, production costs and more.
Ranking during the game and final ranking of the students/teams
Immediate and downloadable debriefing
Unlimited access for six months
Real-time support during live sessions
Live session setup (with account creation, course and live session option)
Preliminary instruction to get to know the simulator (video call)
Price per student: $15.00
If the price meets your requirements....
Take a moment to try our game and take your course to the next level
I want to try the demo
What will students learn?
SodaPop Game is a game that simulates the operation of a soft drink bottling factory, with the main objective of illustrating and allowing experimentation with some key operations management concepts:

• To experience and apply basic operations management concepts such as: productive capacity (buy, enable or disable machines), utilisation, fill rate, bottle neck, service level, production to stock and continuous review inventory.

• Calculate and determine the optimal decisions for managing a fixed order quantity inventory system, using the EOQ (Economic Order Quantity) model.

• Evaluate and decide on operations tactics that consider inventory and production management to take advantage of demand under uncertainty.

• Create and manage an operations strategy using forecasting to cope with demand in low information situations to maximise revenue by considering inventory and production management.

• Discuss and evaluate different operational strategies considering their results in terms of revenue.

• Manage customers by contract (accept or reject sales contracts).
*Students from UAI using Sodapop Game in the classroom
*Students from Georgetown University using Sodapop Game in the classroom
---
The game conditions that students will face can be customised by teachers to define different levels of complexity and shift the focus of the simulation between the different concepts involved. The duration of the games is defined by the teacher, but a typical session lasts between 30 minutes and one hour.

In this way, SodaPop Game can be used in several sessions of the same course over a period of time, in Operations Management, Operations Research or Logistics courses.
---
Do the objectives align with the content of your class?
Try our demo and start generating learning by doing with Sodapop Game
I want to try the demo
Debriefing
What does it show?
Ranking according to total money accumulated

Money earned per day

Raw material level per day




Amount of final product per day
Once the game is over, you will be able to see the final result of the students in different ways:
-Selecting a student individually
-Selecting two or more students for comparison
-See the performance of all players
---
What will you find?
In a .csv file, it will be displayed per team per day:
1. The total of the money
2. Retail customer demand
3. Stock
4. Contract demand from wholesale customers
5. Contract demand filled (fulfilled)
6. Expected contract demand (expected)
7. Number of machines per station 8. Capacity of each bottle station per day.
9. Quantity of raw material on the day 10. Q (raw material order quantity)
11. R (re-order point)
Do you want to know how to put your students' knowledge into practice?
Try our demo and find out how we can help you assess your students.
I want to try the demo
What is a scenario in the game?
The game scenario is the set of all the configurations that you will be able to modify when using the simulator to make the soda factory more or less difficult.

Within each scenario you can edit the duration, direct and contract customer demand, lead time, unit capacity of the machines in each station, costs (production and raw material) and other initial conditions.


Which scenario do we recommend?
Depending on how many times your students have played or the level of difficulty you need, you will have several scenarios to choose from.

The "Sodapop Experience 1-10 minutes" scenario, for example, will be set up to give the first approach to the game, which we recommend that you use first with your students to learn how to play and get a better experience. From there, you can increase the difficulty.
We recommend more than one scenario to complete the experience as you level up:
- Initial difficulty: "Sodapop Experience 1-10 minutes": Introduction to the EOQ model - 10 minutes. Constant demand, no production control.

- Sodapop Experience 2 - 30 minutes
Demand forecasting Inventory management - 30 minutes - Random demand with constant rate.

SodaPop Experience 3 - 45 minutes
Demand forecasting and operational tactics - 45 minutes - Random demand, variable rate.

SodaPop Experience 4A - 45 minutes
Introduction to process analysis - Random demand with constant rate.

SodaPop Experience 4C - 3 days
Demand forecasting and stock management - Random demand with variable rate.

-Maximum difficulty: "GaTech Go Jackets!!!": Developed by professors at the University of Georgia, Atlanta
Do you want to know more about the scenarios?
Use our demo with the "Sodapop Experience 1-10 minutes" scenario for free and learn how to adjust the simulator to your class.
I want to try the demo
How to launch the game?
It is very simple, the teacher and students access the simulation through a web browser, using a computer or tablet.
The teacher creates a game by naming it and choosing the scenario to play so that the students can join in and share the game code and can play individually or in teams.
Game settings, how you can edit a scenario
You will be able to modify the actual time duration of the line item, simulated days, production cost, annual interest rate, selling price per bottle, price per unit of raw material, fixed cost per order, lead time, demand per contract, demand from direct customers (retailers), initial conditions, seasons, scoring and others.
Which parameters are configurable?
General information:
• Name
• Description
• Duration in real time
• Simulated days
• Cost of production
• Annual interest rate
• Selling price per bottle
• Price per unit of raw material
• Fixed cost per order
• Lead time

Demand for contracts
• Day on which contracts are announced to the team
• Day on which contract demand begins
• Day contract ends
• Bottle demand per day
• Price per bottle
• Fill rate (R)
• Fill rate penalty (MFR)
• Penalty for abandonment of contract

Initial conditions
• Initial money per team
• Initial raw material
• Order size (Q)
• Reorder point (R)
• Initial machine quantity 1
• Initial machine quantity 2
• Initial machine quantity 3

Stations (1, 2 and 3):
• Machine capacity
• Purchase price per machine

Score
• No refund
• With refund (depending on money)

Retail customer demand
• Manual (setting breakpoints of the day and demand)
• Automatic by poisson process

Need help setting up a scenario?
From GameLab we help you to create or modify a scenario and to prepare everything you need before the live session. Do you want to know more?
Schedule a meeting
Frequently Asked Questions (FAQ)
It is also important to consider that GameLab simulations must be played on computer or tablet through Google Chrome, Mozilla Firefox or Safari browsers.

In addition, we recommend ensuring that you have a stable, dedicated internet connection of more than 5 Mbps for wi-fi connections and 40 Mbps for wired connections.
There is no limit to the number of players or teams in the simulation. But we do recommend forming teams of 3 or 4 people to encourage the development of critical thinking.
-Access to the trainer's platform, which is full of manuals and training material.
-Customisable scenarios
-Debriefing with immediate feedback
-Unlimited number of homework uses and/or live uses within the semester
-Real-time assistance during uses
In the event that the internet is disconnected or there is a problem that interrupts the session for any of the participants or the instructor, the game continues.
When the problem is resolved, the person can access the game and continue playing on their own by clicking on the "play" button (▶).
Once inside the platform, go to the "live sessions" section and click on "Start new game".

There you will have to choose a name to recognise the game and select a scenario to play. You will also be assigned a code to share with your class. Wait for all teams to connect and click on "Start new game". And that's it!

If you have any questions, you can find a more extensive manual or contact our customer service team when you purchase the game.
The tests that will allow you to complement the student's evaluation with theoretical questions, such as true and false, multiple choice, etc.
We have created tests for you to use in your classes, you can try them out on the platform. We can also put together one with the questions you need.
You can change the general information (name, description, duration real time, simulated days, etc), demand for contracts (day on which contracts are announced to the team, bottle demand per day, price per bottle, fill rate, etc), the initial conditions (reorder point, order size, initial money per team, initial raw material, etc), the stations, score and retail customer demand.
Do you want to see how the student sees the game?
Enter our free demo and find out more about our simulator.
I want to try the demo
sos@gamelabeducation.com​
© Todos los derechos reservados.
GameLab Education 2022​